Music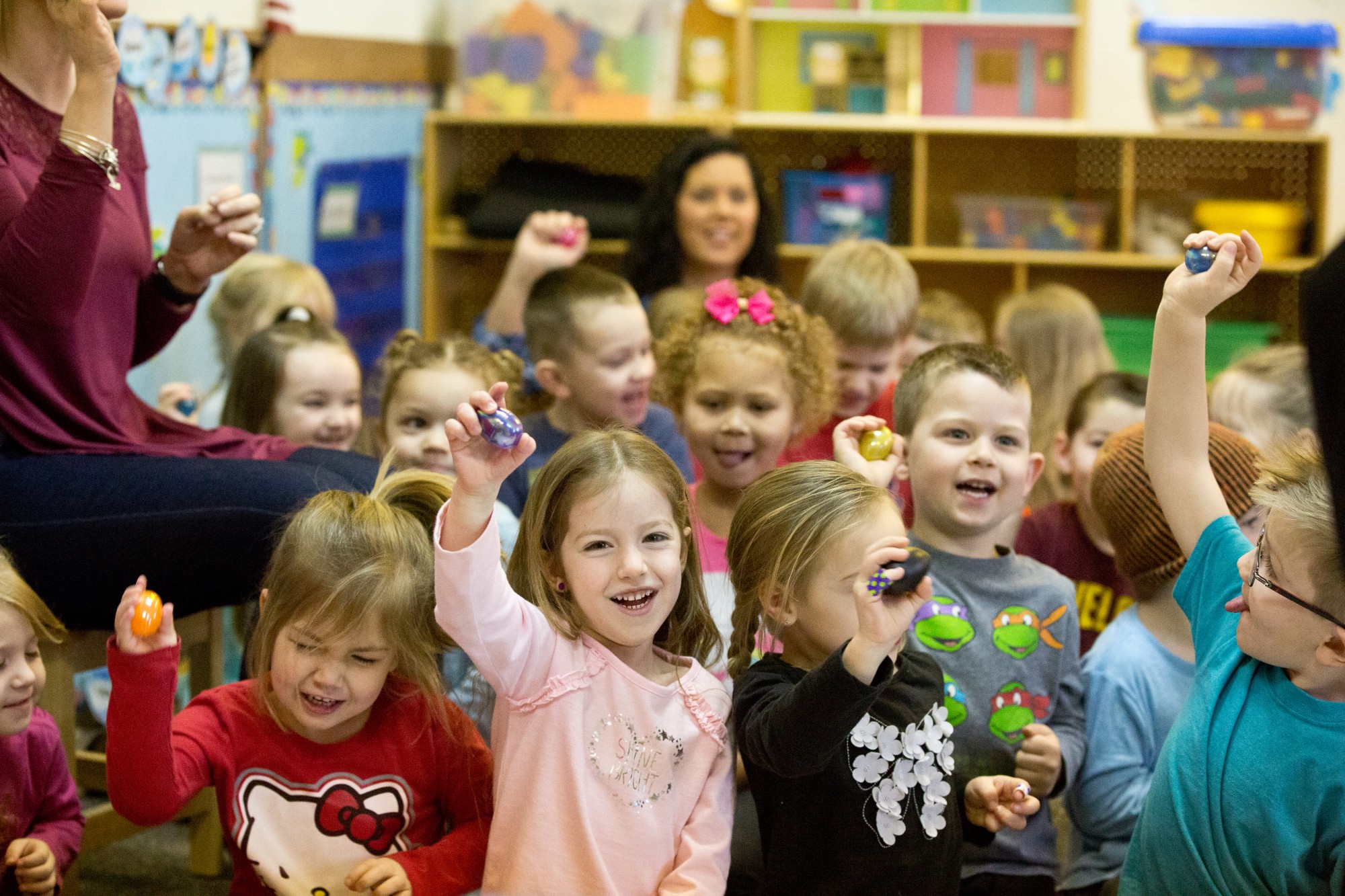 Make a Joyful Noise!
Music is an important healthy development of your child. Music encourages the growth of creative impulses in your child - but more than just encouraging creativity, music for your preschooler helps to forge important pathways to the brain which have been shown to improve math and thinking skills. Additionally, music tends to make your child more capable of developing and controlling their physical movements. Finally, music inspires joy and happiness within a child and gives them higher self-esteem.

We offer music classes throughout the year for all classes. The Christmas and Spring Programs are an exciting part of our music program. Make sure you join us for these programs-watch your calendars for the dates.